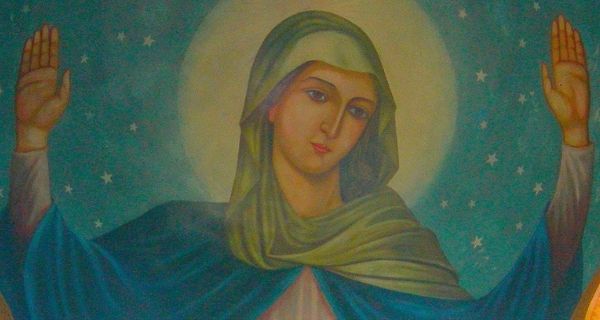 And Mary said, "Behold, I am the servant of the Lord; let it be to me according to your word." And the angel departed from her.
— Luke 1:38
We are blessed that Our Mother, the Holy Theotokos, St. Mary, watches over us as a mother does!
As we celebrate her fast with great happiness, we are reminded that we are all St. Mary's children, and that she, the Mother of God, is our beloved heavenly mother.
During the Fast of St. Mary, Coptic Orphans has many girls and boys waiting for a sponsor—someone to act as God's servant and give them the kind of love and prayers we're all blessed to receive from the Holy Virgin.
In honor of St. Mary, symbol of the devout mother, would you consider sponsoring a child? You can ensure that a vulnerable boy or girl has the blessing of your care and love!
if you feel inspired by the Holy Virgin, please reach out to Coptic Orphans to sponsor a child today.
May the prayers of the Holy Virgin St. Mary be with you and your family.