Coptic Orphans is committed to ensuring that the children we serve receive the best education possible. This commitment often means helping students graduate from university and scholarships made possible by our generous donors are a key tool for achieving that goal!
A university degree is an important predictor of success in life. Egyptian households where the head or spouse has achieved a university education or higher (4.8% poverty rate) are far less likely to be below the poverty line than those in which the parents have achieved less than primary education (33% poverty rate). By supporting a young person in obtaining a university degree, we can help their family achieve success for generations to come.
That isn't always easy, particularly for those students talented enough to gain acceptance to Egypt's top universities. The cost of university in Egypt is often prohibitive for poor families. But these children, who have worked so hard and overcome so much, deserve the same opportunities as their more fortunate peers. They are the future of the Coptic community and, with a university diploma in hand, they can lift up themselves, their families, and all of Egypt.
This is why, as Coptic Orphans has grown, we have dedicated more of our resources to providing scholarships for special young men and women who have earned their place at the top universities in Egypt. With your generous help, we can assist the next generation of Egyptian leaders.
Here are two scholarships that Coptic Orphans provides to high-achieving young women and men in our Not Alone Program:
Future Leaders Scholarship
The Future Leaders Scholarship (FLS) started in 2016 with the goal of empowering and equipping Not Alone children who stand out for their academic accomplishments and strong character. We seek out not only the top students, but also children who are willing to inspire others and lead change in their communities. FLS awardees are also Coptic Orphans ambassadors—they represent the very best of what the organization has to offer the fatherless children of Egypt. While they continue their studies, the awardees remain responsible for assisting the younger children in the program by participating in activities such as book clubs, leadership camps, and community training initiatives.
By the grace of God, the Future Leaders Scholarship has continued to grow over the past five years. During the 2019-2020 cycle, it was awarded to 45 recipients who demonstrated advanced academic skills, leadership potential, and a service mindset. With your help, that number can continue to grow as we fund more Future Leaders.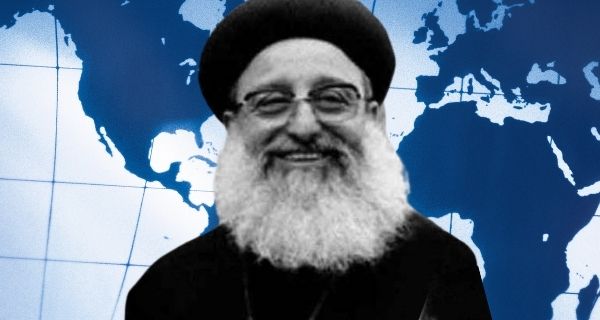 Bishop Samuel Scholarship
With the Future Leaders Scholarship already established as a blueprint, Coptic Orphans began funding the Bishop Samuel Scholarship in November 2021.
This new scholarship program honors the late Bishop Samuel, who departed from this earth in October 1981, after a life of great accomplishments for the Coptic Church in Egypt and around the world. Bishop Samuel helped build numerous schools and vocational centers, and he was among the leaders of the Sunday School movement that revitalized the Church in Egypt.
The Bishop Samuel Scholarship provides financial support to participants who rejoin the Not Alone Program after they obtain a certificate of completion from a technical high school, and who wish to pursue their university education. There are currently 1,557 Not Alone students enrolled in technical high school—14% of the total number of students in the program. Ninety-six recent technical school graduates rejoined Not Alone in 2020 because they enrolled in university. The scholarship is awarded annually to two or three such students to enable them to continue their education in the field of their choice.
While technical education can be a useful path to creating generations of skilled technicians in various trades that are in demand on the labor market, the technical education system in Egypt has suffered serious deterioration over the past few decades, often leaving graduates unqualified to compete in the modern labor market.
This reality has spurred the Not Alone team to provide the available moral and financial support to our children who are enrolled in technical education to encourage them to enroll in university and improve their technical skills. This will help them find better job opportunities. These youths have a chance to achieve great success due to their willingness to reach an even higher level of education, and the Bishop Samuel Scholarship was designed with them in mind.
The Bishop Samuel Scholarship is designated to cover education expenses (tuition, accommodation, transportation, books, equipment, etc.) and extracurricular development programs (language courses, computer courses, etc.) that will increase the student's ability to better compete for good jobs after graduation.
If you are inspired by the legacy of Bishop Samuel, you can honor his commitment to education and service by helping to launch the scholarship in his name.