On some of the most important occasions of your life, consider what a great blessing it would be if your joy and generosity spilled over into the lives of fatherless children in some of the world's most poverty-stricken villages!
There is a way you can make this incredible difference: by dedicating your event to the orphaned Coptic boys and girls in Egypt.
How does it work? All you need to do is get in touch with Coptic Orphans at info@copticorphans.org. We'll talk with you about how to make a huge difference in the lives of the children through your generous help!
Whether you are planning a birthday celebration, a baptism, a wedding, or any other joyous gathering, there are ways to mobilize you and your friends for this incredible cause!
Here are some ideas to consider: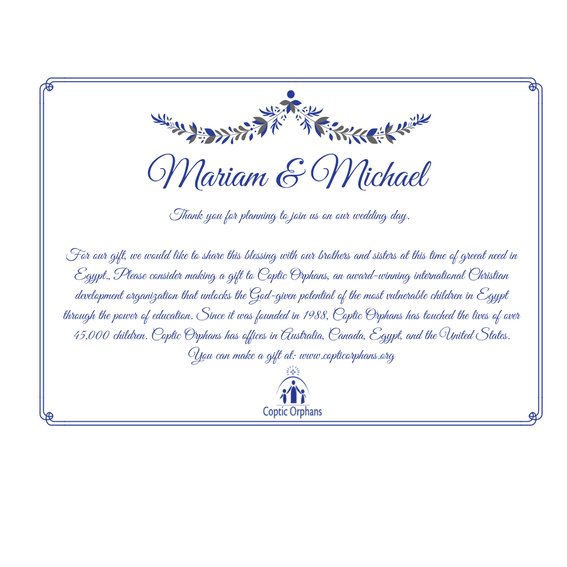 Request for Gifts to the Children
At your wedding, birthday, baby shower, or other occasion, you might consider asking guests to donate to Coptic Orphans in lieu of a gift. While this is an extraordinary act of generosity, we have had many donors do just that. It makes your life milestone an enormous shared blessing!
Donors can simply be directed to the Coptic Orphans Donate page to give their gift to the children in your honor online.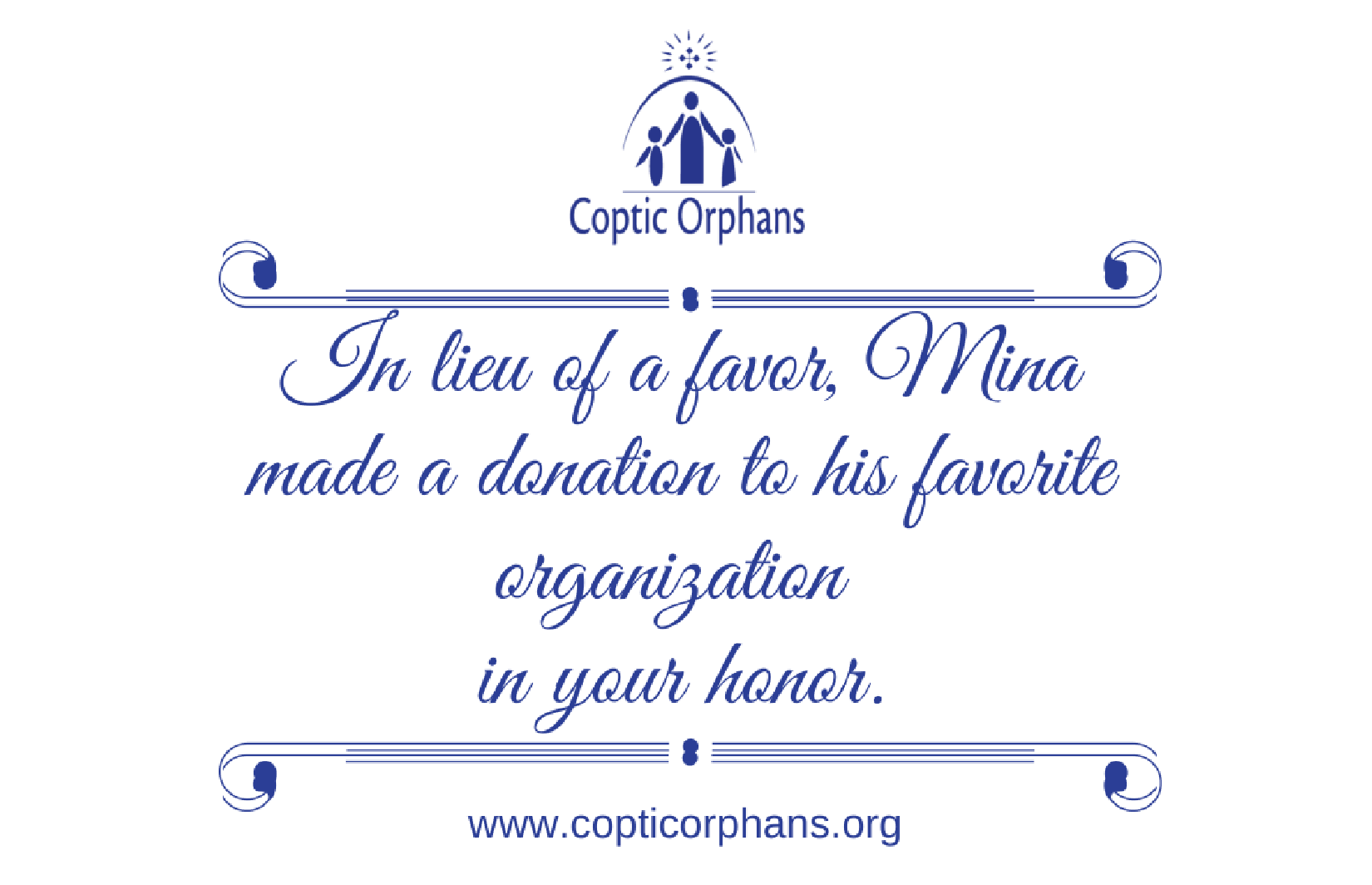 Gifts in Lieu of Favors
Many of the most devoted and generous Coptic Orphans supporters have used bookmarks or cards to let their guests know that a donation has been made to the children in lieu of a favor.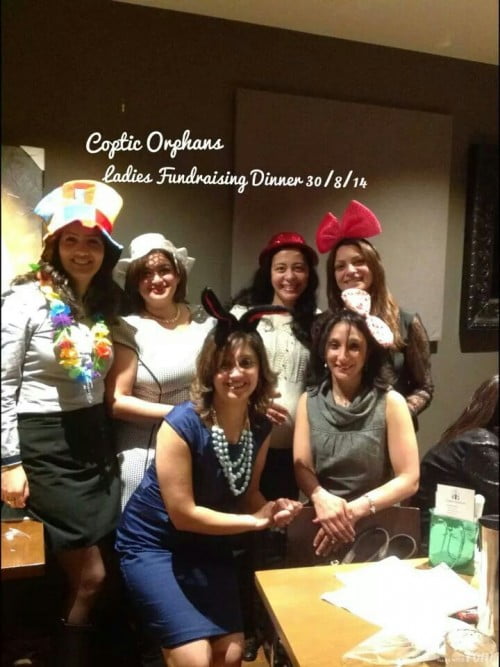 Special Events
Some members of the Coptic Orphan families need no special occasion to celebrate our brave and brilliant children. They make up their own!
There have been many forms to this generosity, from barbeques to dinner parties to walkathons and other athletic events!
Who's a good choice to invite to such an event? Everyone! Family, friends, co-workers, neighbors, students are all wonderful people to bring into the Coptic Orphans family and thereby share with them the blessing of walking with Egypt's fatherless children in an act of fun generosity!