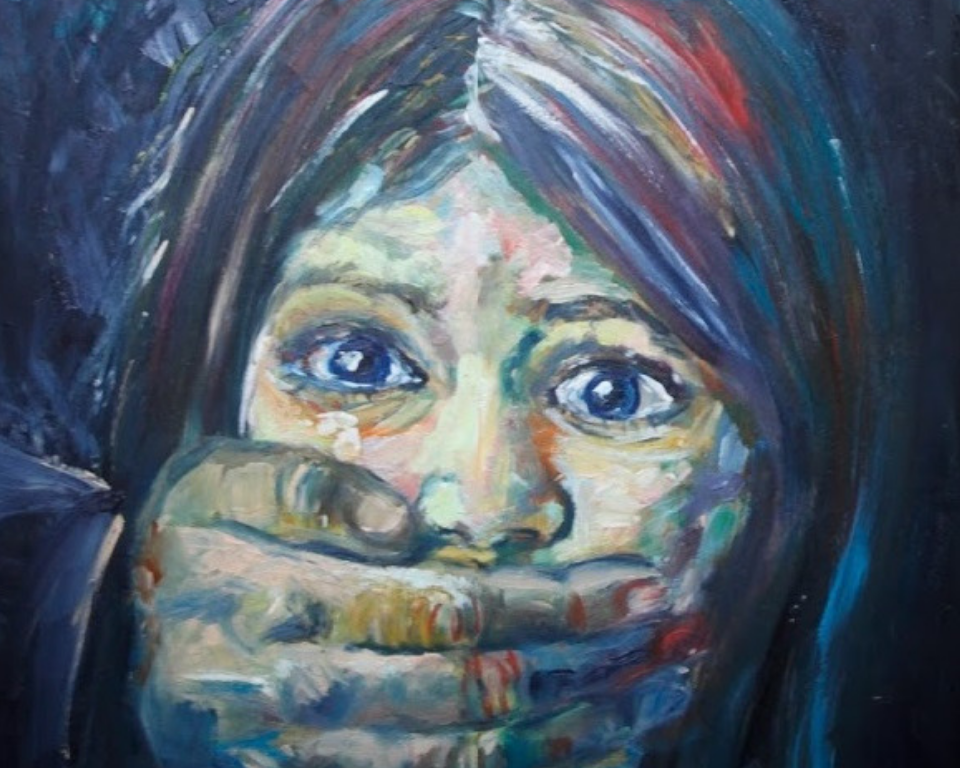 Painting by Artist Engy Ibrahim Marzouk, Not Alone Program graduate 
This Easter, I hope you all had an opportunity to embrace your children and sit and talk with them around a wonderful meal.
I know you are grateful, as I am, to be living a good and dignified life.
But as you know, some members of our family are not living dignified lives. These innocents are living in abject poverty — while even more are suffering from abuse, neglect, and trauma.
On some days, their stories hit me like a ton of bricks. Not so long ago, I learned of one father, who had been addicted to drugs. In one of his rage-filled outbursts, he held his young son over a balcony, swearing to drop him, if the children weren't quiet.
That day, I decided that Copts in the Diaspora need to know how urgently we must bring healing to these families.
And that's what we're doing with your help. The workshops we offer for widowed mothers in the poorest and most uneducated districts in Egypt are not just casual, social gatherings.
Your contribution helps us ensure the following:
Coptic Orphans Reps visit the families and identify situations where there may be any form of abuse, physical or sexual.
2. Coptic Orphans uses culturally-sensitive training and exercises for mothers we know (a.) cannot read and (b.) have not been given any guidance on child-rearing.
3. Coptic Orphans' Egypt field office contracts with the most qualified, medically-trained professionals in Egypt, including physicians and psychiatrists, who charge Coptic Orphans (not the mothers) for their services.
4. Coptic Orphans Reps develop trusting relationships with fearful children, who we know have been traumatized. Reps teach them that God loves them — and that He hasn't punished them nor will He ever abandon them.
5. Coptic Orphans Reps train mothers through meticulously-planned, step-by-step programs. Our Reps never blame the mother and fully understand how beatings are very common in many of the areas we work in.
6. Coptic Orphans takes care of their basic necessities. In Egypt, it's not enough to just talk. Words need to be followed with action. Families need to have food on the table. A hungry child is not a child who can learn and a mother in despair needs more than just coaching.
So, this the reality. Will you help us change it?
Your courage and generosity makes miracles possible, even in the worst circumstances imaginable.
Please help us continue our Child Protection and Sexual Abuse Prevention Program for mothers.
Let's show them God is still powerfully present in their lives.
One body in Christ,
Nermien Riad