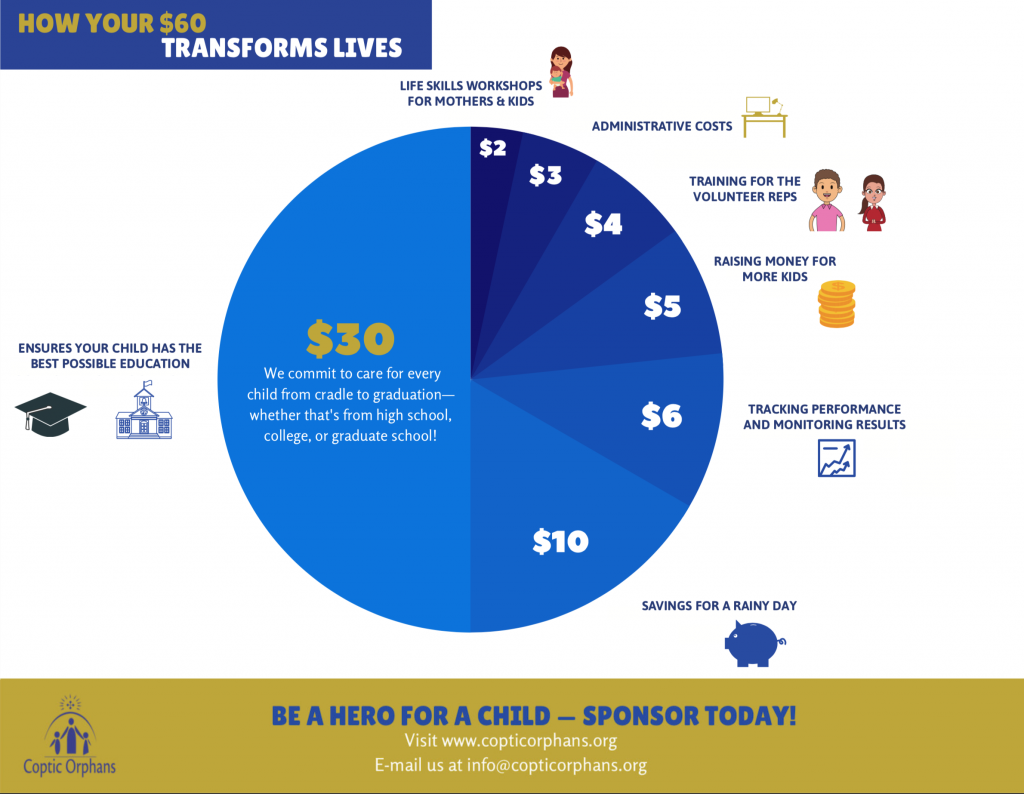 As a Coptic Orphans sponsor, you're making a powerful difference with your monthly gift of $60. Before you even ask how your $60 is spent, we have the answer. Here is how it roughly breaks down.
Education: You support your child's education by paying for books, tuition, even tutors.
Workshops: You help mothers and kids learn important life skills in our numerous workshops.
Administrative Costs: You keep our offices running all over the globe.
Training: You train your child's volunteer Rep to be the best mentor and role model possible.
Raising Money: You help us find great sponsors like yourself for more and more children.
Performance: You keep us on-track with our goals as we evaluate and monitor our progress.
Rainy Day: You're ensuring that your child will be taken care of no matter what.
Now you know how a monthly gift of $60 is used to transform the children's lives.
If you're not a sponsor, visit www.copticorphans.org to sponsor a child today. You'll feel incredibly blessed knowing that you're giving opportunity and hope to one of God's children.