Happy New Year! We are blessed to have completed 30 years of service in Egypt through God's grace and your generous support. As we begin a new year and plan to enroll 2,700 new children in 65 new areasthroughout Egypt, we want to make sure you know the difference your contributions make to support our organization and thousands of children all over Egypt. While there are a host of stories that demonstrate the impact of your love, let me instead just share one that truly resonated with me as I reflect on God's incredible blessings in 2018.
I'd like to tell you about Bishoy, one of our students from Menofia and an amazing success story. Bishoy, as a Not Alone participant, was able to overcome the deaths of both his father and brother and remarkably started Belmont dental practice. Bishoy's father died leaving him and his family with barely enough to survive. Neither of Bishoy's siblings were able to finish school—his sister got married young and moved to Cairo, while he and his brother stayed at home in Menofia.
When Bishoy joined Coptic Orphans' Not Alone Program, he was still in school and, despite all odds, had made it to the eleventh grade. However, family life made it difficult to study because his brother was struggling with a drug addiction, and Bishoy's final year of thanawiyyah amma was around the corner.

If it weren't for Bishoy's Coptic Orphans church-based Volunteer Rep, Manal, he would not be where he is today.
Manal visited Bishoy's family several times a month. She even helped settle disputes when his brother and mother fought over money. She would advise Bishoy saying, "When a fight starts, go to your room, close the door, and study."

Miraculously, Bishoy scored high enough to attend Minya University's Faculty of Dentistry. To fund his education, Manal helped him apply for, and win, one of our in-house scholarships.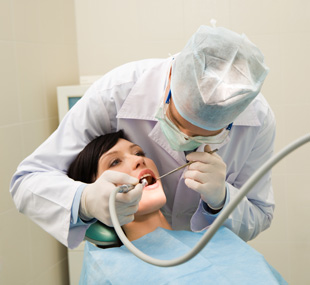 However, things turned for the worse, and halfway into his second year of dentistry, Bishoy's brother died of a drug overdose—affecting him deeply.
Manal was there for him. She supported him and encouraged him to continue working hard in school. And, despite the tragedy, Bishoy still passed all of his courses with highest marks.
Bishoy is currently in his final year of dental school and is doing well. He now joins Manal on her visits to other children in the Not Alone Program and with the help of the priest, he recently reopened an old dental clinic at a nearby church, where he now volunteers.

This is Bishoy's final year in school and also his final year in the Not Alone Program. He has overcome great adversity, but by God's grace and your prayers, Bishoy has become a healthy, strong leader poised to change his community.
Thank you for supporting Bishoy, and please know that your generosity makes positive changes to the lives of many other fatherless Coptic youth like him all over Egypt. In 2018, we served 10,736 students in our Not Alone program, almost 1,200 more than the year before. Together, with your continued support, we can continue to support thousands of other "Bishoys."

**All names, photos, and locations have been changed to protect the privacy of the children.