As a teenager growing up in America, I couldn't wait until my 16th birthday so I could finally start to drive. Then when I turned 17, I couldn't wait to be 18 so I could vote. After reaching that milestone, I started college and found myself impatiently counting the days until graduation. In our youth we long to be older because we're under the impression that it's only then when we can make an impact and a real difference in this world. While that may be true in many respects, I'm reminded of the story of a young child in the book of Kings who proved that this is not always the case.
Josiah was just eight years old when he became king. At an age when most children are just starting to make their own beds, Josiah was managing a kingdom. Despite his youth, the Bible tells us that "Josiah did what was right in the sight of the Lord, walked in all the ways of his father David and did not turn aside to the right hand or to the left" (2 Kings 22:1-2). In fact, we learn that Josiah was the last good king to rule the Southern Kingdom before the Babylonian Exile.
You might be thinking, "Nice Bible story, but so what?" Times must've been different then. How exactly do you expect a kid growing up in 2018 to really make a tangible difference when he's probably just started learning long division in school?
St. Paul dispels any skepticism we may have about the capabilities of children. For example, when he writes to St.Timothy he says, "Let no one despise your youth, but be an example to the believers in word, in conduct, in love, in spirit, in faith, in purity" (1 Timothy 4:12). In other words, children do have the power to impact this world.
In that spirit, I'm very pleased to introduce some very special children who are already making a difference.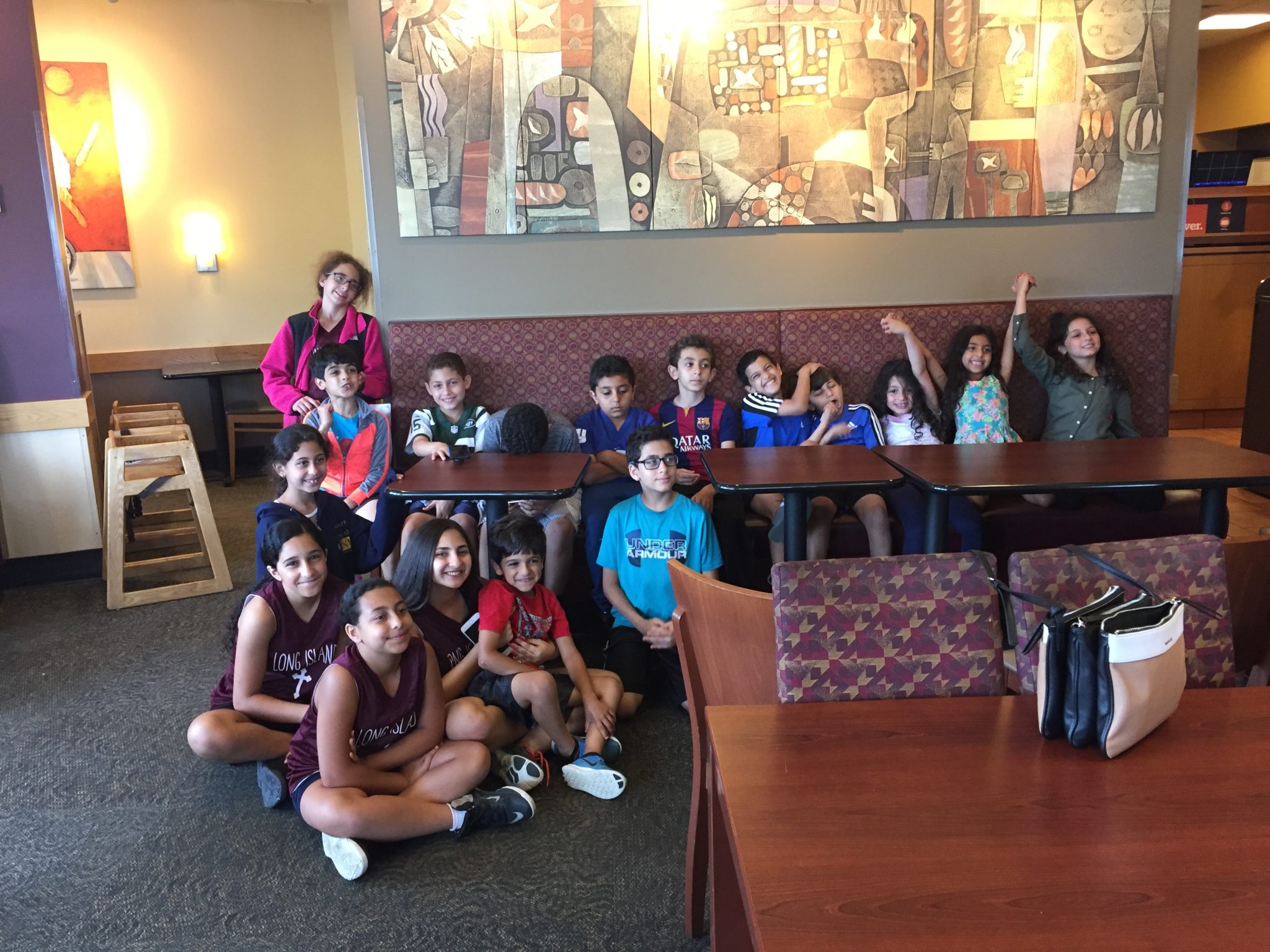 Pictured above are Coptic Orphans' newest supporters, elementary and middle school children from the Northeastern United States. Earlier this year, our Regional Manager, Shereen Ibrahim, invited some of her peers to sponsor children in our Not Alone program. Many of these individuals told her that they wanted to engage their own children by having them sponsor a "brother or sister" close to their own age.
Shereen met with these young sponsors to share with them how their efforts will positively impact the lives of children struggling with poverty in Egypt. At first, some of the youth had a hard time grasping how other kids their age aren't able to attend school because they lost their fathers. Shereen explained that when a father dies or abandons his family, the family is severely affected by the financial burden felt through his absence. As a result, many children have to drop out of school. Boys have to look for work and girls are married off to relieve their families of the financial burden. Our Not Alone program prevents both of these outcomes by keeping children enrolled in school and by providing for their educational expenses and other needs. They therefore don't have to worry about things children shouldn't have to worry about.
The children left their meeting with Shereen excited to connect with their new brothers and sisters in Egypt and to start writing them letters. Those who were too young to write made special drawings for their sponsored friends. Sponsoring a child in Egypt involves a minimum monthly commitment of $60. While most of the parents are committing to the financial part and having their children be the face of the relationship through letter writing, many of the youth are actually setting aside part of their weekly allowances and putting it towards their parents' monthly contributions.
These young sponsors promised Shereen that they would remember their new friend's name, pray for him/her daily, and to write to them throughout the year on occasions such as their birthday or Christmas. Many also promised that when they visit Egypt during their summer vacations, they'll make sure to arrange to meet their sponsored child face-to-face.
At the start of this blog, you may have wondered how children could make an actual difference in in the lives of others and make this world a better place. I hope now you can see that children as young as six years old are learning about tithing, generosity, selflessness, and service. We have present-day Josiahs in our midst of whom we couldn't be prouder because they, too, are doing "what is right in the sight of the Lord."