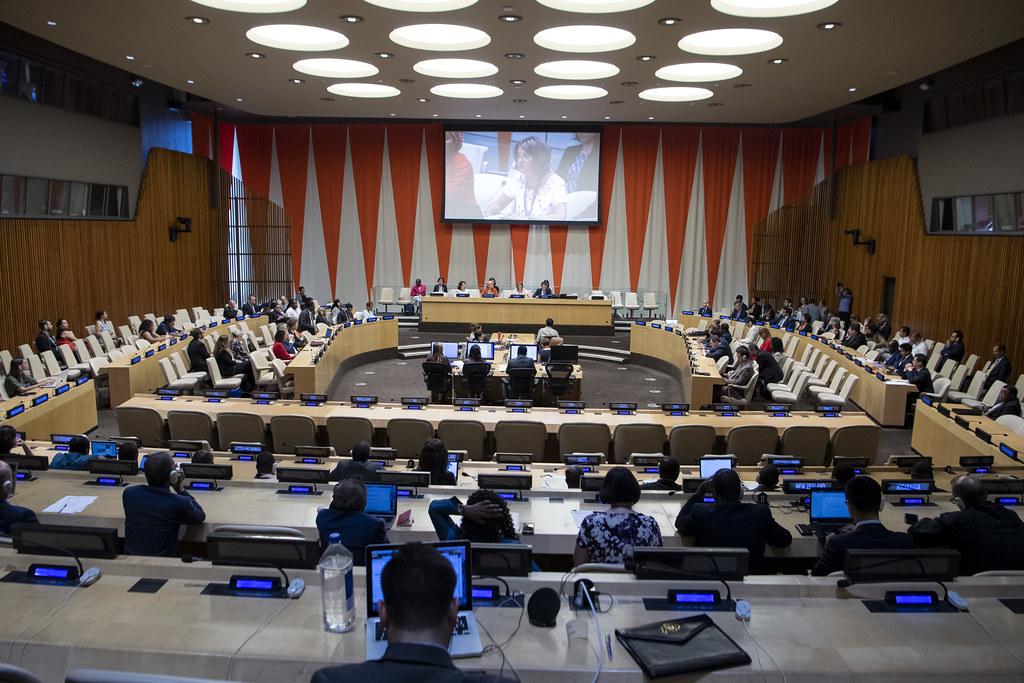 Coptic Orphans is advocating for the children by helping to focus the United Nations' attention on the key role that diasporas play in economic development and poverty alleviation.  
A July 2021 statement by the UN Economic and Social Council (ECOSOC) includes a Coptic Orphans contribution focused on the ways diasporic communities, through organizations like our own, contribute to their home countries' economies. These contributions, in turn, reduce poverty and benefit families like the ones Coptic Orphans serves. 
Coptic Orphans is currently held in consultative status with ECOSOC. This is the highest status granted by the UN to non-governmental organizations and allows Coptic Orphans to participate in the United Nations' work.  
"Diasporic communities bridge the gap between local and global markets, incentivizing pathways for entrepreneurship and transforming the investment climate in home countries," and Coptic Orphans "makes it possible to secure the future of a few thousand more children every year, in a country that has a record of unstable economic conditions, rapid population growth, and rising living costs," according to the statement. (U.N. ECOSOC, p. 184).  
The statement also mentions Coptic Orphans' working relationship with the Egyptian government, which allows us to benefit more Egyptians as we communicate and coordinate with diasporic Copts for the benefit of Egypt's youth. 
We are pleased to have our work recognized in the United Nations, and we look forward to shaping future ECOSOC statements as we continue advocating for Egypt's fatherless with Diaspora support. 
United Nations Economic and Social Council, Statement submitted by organizations in consultative status with the Economic and Social Council (July 2021), https://www.un.org/ecosoc/sites/www.un.org.ecosoc/files/files/en/2021doc/2021-ECOSOC-HLS-Written-Statements-by-NGOS-in-ECOSOC-Consultative-Status.pdf