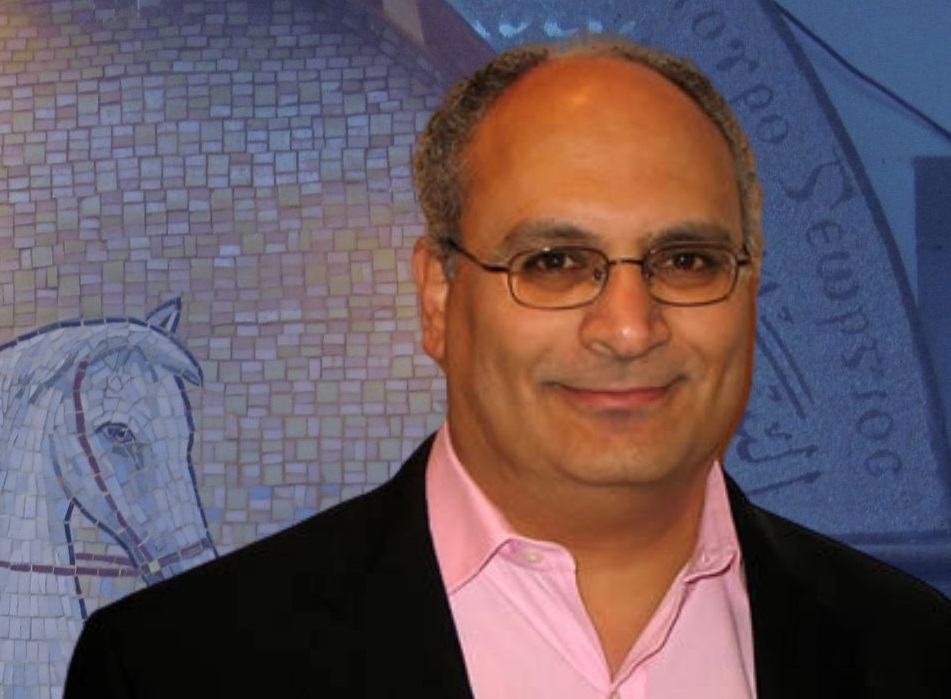 Maged Atiya (1953-2020), was a physicist, an entrepreneur, an intellectual and a leading light for the Coptic Diaspora. Born in Cairo, Egypt, he emigrated to the United States with his family in 1969, joining his great uncle, the Coptic historian Aziz Suryal Atiya. Receiving a Masters and a Ph.D. in Physics from Columbia University, he worked for many years as an experimental particle physicist, before starting his own company ScholarChip, an industry leader in smart-card technology.
Following the Arab Spring, Maged started writing about Coptic identity and Middle Eastern history using his blogging and twitter pseudonymous salamamoussa. A brilliant intellectual with an encyclopedic knowledge and passion for the Copts, he nurtured a new generation of Coptic activists and thinkers through his writings, advice and financial support.
In 2019, Maged Atiya started the Pope Cyril IV scholarship program with Coptic Orphans to support young Copts studying politics, international relations, and journalism at prestigious U.S. universities.
It is our honor today to rename the scholarship after him. The Maged Atiya Scholarship program carries on Maged Atiya's legacy of advocacy for his people. Maged believed that education was key to advancement and worked tirelessly to both educate non-Copts about the Coptic predicament as well as helping Copts rediscover their identity in the Diaspora.
In memory of Maged, Coptic Orphans launched the Maged Atiya scholarship in 2020 as a merit-based scholarship program serving the organization's mission to engage Coptic Diaspora in the issues that are deemed important to the welfare and status of Copts in the homeland. Through this scholarship, Coptic Orphans is committed to support a generation of promising Coptic American youth as they embark on their higher education journey in prestigious US universities in the fields of Journalism, Political Science, Public Policy, and International Relations.
This program is an unprecedented initiative by a Coptic nonprofit organization supporting higher education. The aim of this initiative is to facilitate exceptional intellectual development and character building of young Coptic Americans who are passionate about their heritage and faith, as well as the future and welfare of their fellow Copts in Egypt.
It is anticipated that the awardee would pursue a career that influences policy, advocate for the Coptic cause, and spearhead positive change in the political, economic and social spheres for Copts in Egypt and around the world.
If you would like to learn more about the Maged Atiya Scholarship, including how to apply, please click here.