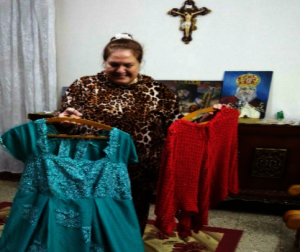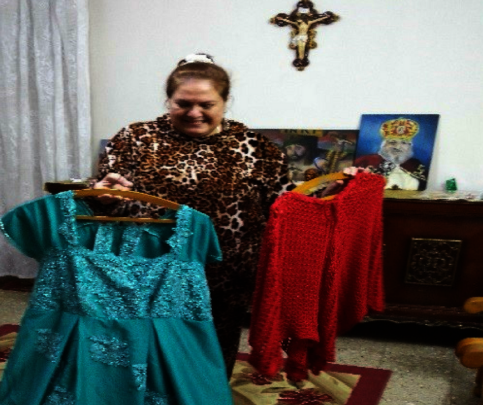 Dear Friend,
Thanks to your support and generosity, 2018 is already off to a great start for many widowed mothers who are being empowered through our B'edaya project. They are beginning, or are expanding, income-generating projects through loans and coaching in entrepreneurial skills, to achieve economic independence for themselves and their children.
The first round of these loans was offered in 2011 to 70 mothers, followed by the second in 2013 to 30 mothers, and 40 mothers in 2016. The latest round of the program will end this May.
Magda from Bani Suef, is one of these entrepreneurial widows who runs a tailoring project I'd like to tell you about. Magda's son attends a school which holds a celebratory annual Mother's Day event for its students and their mothers. The event requires students to perform in costumes. Magda entered into an agreement with the principal at her son's school, to tailor costumes for the students who were participating in the school event. Magda attended the event to network with other parents and to market her products at reasonable prices. The administration was so pleased with Magda's work that they agreed to have Magda tailor the costumes for the upcoming academic years, even after her son graduates.
Another school principal who was present at the event was so impressed by the costumes, that he asked if she could also tailor costumes for the students at his school. He also asked Magda to tailor a blouse for his daughter.
Not only is Magda doing great things, but she is doing them while selflessly thinking of her son. When Magda saw one of the Coptic Orphans' Not Alone Program youth photographing the Mother's Day event, she said: "I believed that my son too would have a bright future…I recommended him to be the Master of Ceremonies for the next event, and was told he will interview one of the mothers and present it at the event. My son was very proud of me."
We too, are proud of Magda.
Magda is just one of many B'edaya mothers who are all heroes to us at Coptic Orphans. It is by God's grace and your generosity that we are able to provide her, and other widows, with loans and business coaching to develop their skills and discover their talents. Thank you for being part of Coptic Orphans' work and for helping empower these brave women to move one step closer to self-sufficiency.
One Body in Christ,
Nermien Riad
Founder and Executive Director