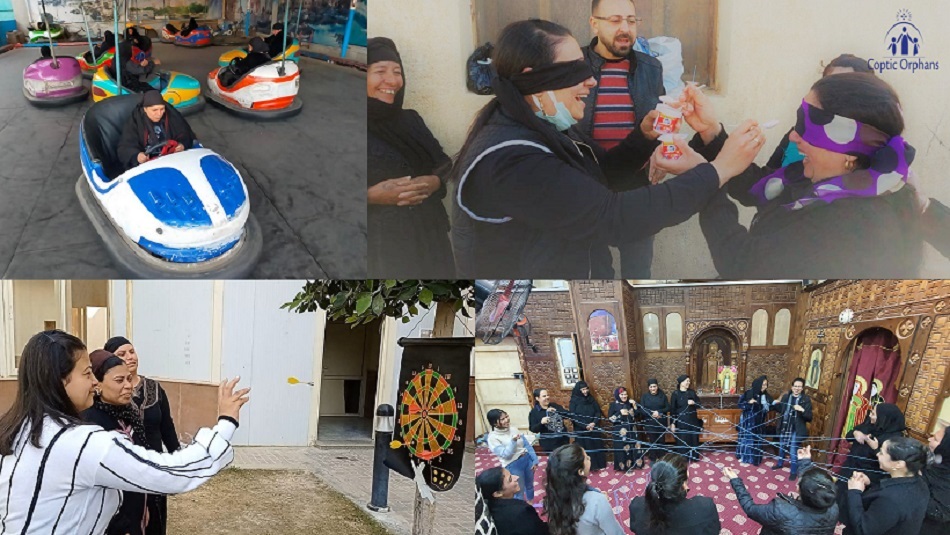 Happy Mother's Day from our mothers to yours!  
As you celebrate the important mothers and mother figures in your life, we have wonderful news from the field about our mothers in Egypt. 
Over the past two years, the workshops typically available to widowed mothers in our programs have been temporarily paused out of regard for everyone's safety due to COVID-19.  
But this year, we're jumping right back in to provide our mothers with the emotional support they need.

How do we do this? 
In addition to providing workshops for our precious children, we also provide workshops specifically targeted to widowed mothers who participate in our programs. These workshops cover all sorts of important topics like healing emotional wounds, self-care, and health and hygiene. 
At Coptic Orphans, we believe in enrichment for the whole family unit. That means we care for fatherless children while also providing resources for widowed mothers who have lost their husband, friend, and provider. 
These workshops are a place where mothers can share their emotions freely, learn ways to deal with emotional hurt, and really understand how valuable they are as members of their family and community. 
"Before attending the workshop, I felt I was alienated from myself, I had forgotten about myself, I did not know who I was," one mother told us. "But through the workshop, I learned that I am important…  I am the precious diamond that shined more after it was polished with trials and pressures. I am the pearl of great price." 
Not only are these resources constructive for moms – kids benefit, too!  
"After my mother attended the workshop, she stopped unreasonably worrying about me," said the daughter of a mother who attended a workshop on healing emotional wounds. "She would always raise her voice at us due to her excessive nervousness, but now she discusses things with me in a calm way." 
I'm delighted to share the above photos from the field with you – they really show pure, unfiltered joy in our mothers' faces as they participate in learning activities in villages all across Egypt.
May God bless you and your family this Mother's Day.