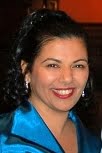 Nermien Riad founded Coptic Orphans in 1988 after a visit to Egypt, her childhood home. She found a country struggling with widespread poverty and decided to make a difference. She began by taking care of 45 girls in a Cairo orphanage with the help of family and friends.  She worked as a volunteer for 12 years before becoming the Executive Director in 2000. She holds a Master's degree in Public Administration a Bachelor's degree in Electrical Engineering both from Polytechnic Virginia Institute. She worked for the Federal Government for 17 years with the US Department of State and the Internal Revenue Service. In recognition of her work, Nermien was selected by the National Council of Nonprofits as a delegate for the nonprofit congress. She is also the recipient of the United Nations Association of the National Capital Area Community Human Rights award. Nermien is married with two children who are also very committed to the betterment of Egypt.

Dr. Robie I. Samanta Roy is currently the corporate Vice President for Technology Strategy and Innovation at Lockheed Martin Corporation. Previous positions included Professional Staff Member with the Senate Armed Services Committe, the Assistant Director for Space and Aeronautics at the White House Office of Science and Technology Policy, Principal Strategic Analyst with the Congressional Budget Office, and Research Staff Member in the Systems Evaluation Division of the Institute for Defense Analyses in Alexandria, VA. Robie holds a PhD in aeronautics and astronautics from MIT, a Master's degree in Space Policy from the George Washington University, as well as diplomas from the International Space University in Strasbourg, France and the Institute for Political Studies in Paris. He lives in northern Virginia with his wife and three children. Robie's extracurricular interests include tutoring mathematics and science, Middle Eastern history, comparative theology, and Crossfit fitness. He has been with Coptic Orphans since 1998.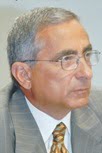 Raouf Youssef is currently Managing Partner of Global Development Associates, LLC, a U.S.-based consultancy that focuses on international development and foreign affairs. He is a USAID veteran of 34 years having served in 5 overseas missions and several regional missions.  While at USAID, Mr. Youssef managed the power and telecommunications portfolio ($1.6B) in Egypt and led the effort to privatize the telecommunications sector in Egypt as well as commercializing the power sector.  He served as Mission Director for USAID/Lebanon from 2002 to 2008.  Mr. Youssef retired from the USAID as Senior Development Counselor for Regional Donor coordination in early 2010.  He was also called to serve on the CENTCOM joint strategic assessment team for the Middle East, covering Egypt, Lebanon, Yemen, West Bank/Gaza, and Jordan in 2008/9.
Marie Hanna is an Associate Professor of Anesthesiology and Critical Care Medicine at The Johns Hopkins University. She also serves as the director of the Acute Pain Service and the chief of the Division of Regional Anesthesia and Acute Pain Management. Dr. Hanna completed her medical degree from Ain Shams University in Egypt. She completed her training at Loyola University in Chicago in 1998. As faculty at Johns Hopkins for the last 13 years, she has moved up to be a leader in the field of acute pain management, excelling in patient-centered care, teaching physicians and health care providers, and conducting clinical research. She was appointed to a leadership position at the World Institute of Pain Management and initiated the Pain Knowledge Exchange Program with many countries in the Middle East, including Egypt. Marie lives in Maryland, where she serves youth and students at Coptic churches in the area. She is a mother of three children: Andrew, David, and Irini. Through Coptic Orphans, she hopes to have the opportunity to help new generations of young adults in Egypt to love and respect one another regardless of background or religion.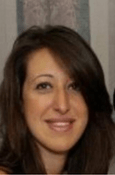 Rania Petro has developed a tight emotional bond with Coptic Orphans since she moved to the United States in 2009 when she got involved as a volunteer in various capacities. Before moving to the United States, she worked for multinational advertising and branding agencies in Egypt such as Memac Ogilvy & Mather and Superbrands. She also applied her advertising and communication expertise in the field of development, especially in offering capacity-building training for Egyptian grassroots NGOs. Rania Petro graduated from the American University in Cairo, majoring in Mass Communication and specialized in Integrated Marketing Communication. She holds a couple of diplomas in Marketing Communication from the American University in Cairo and Social Media Management from Georgetown University. Since she moved to the United States, she has been blessed by becoming a proud mother of two little girls whom she is very hopeful to become future contributors in Coptic Orphans' noble cause in years to come.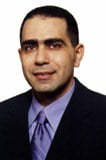 Mark Nakhla a Sudanese-born Copt who holds a special place in his heart for Coptic Orphans since he was orphaned himself at the tender age of 1 year old.  He gives glory to God that he was able to grow up in a loving environment that made him the successful man he is today. He graduated from the University of Khartoum's School of Management with a Bachelor's degree in Science. During the same time he also sat on the Board of the Khartoum University Christian Association.  He worked with Citibank as a Treasury and Liability management department head. He later moved to England where he joined Golden Eagle International when he started his relationship with Coptic Orphans as a sponsor. A few years later, he moved to Canada and started work with the Royal Bank of Canada as a Senior Account Manager. He was approached by Nermien Riad to start the Canada office in 2001 and has been a board member ever since. Mark now has his own real estate business with Century 21. He lives in Toronto, Canada with his wife and has two beautiful girls.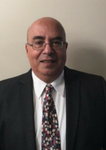 Amgad Bassili was born in Egypt and graduated from the University of Alexandria with a Bachelor degree in Computer Science & Automatic Control. He later moved to the USA where he earned his MSc in Computer Science from the University of Arizona, settling in Canada in 1994. He has extensive experience in the Software industry and currently works as a senior software engineer at OpenText. Amgad lives in Waterloo with his wife and two children, Andrew and Angelina, who are blessed by sponsoring children through Coptic Orphans.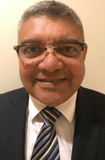 Hani Sharobim is a Sudanese Copt who immigrated to Canada with his young family in 1994.  Trained as a Civil Engineer, he graduated from University of Khartoum and worked in infrastructure-related projects before moving to Canada. Trained in construction management, he acquired the PMP certification in 2009. He worked as an independent consultant managing small to medium projects. He has successfully built a family-owned-and-operated retail business. Passionate about community service, he joined several boards of community and charity-based organizations. Coptic Orphans became increasingly important in his family's life, starting with sponsorship. He has continued to have a life-long relationship with his sponsored child, who originally developed his desire to make a difference.
Ben Morcos was one of the two members who started the Coptic Orphans Australia office some twenty years ago and has watched the growth and development of the office over the years. Ben has a commercial/financial background and has extensive experience in the corporate world. He holds a Bachelor of Business from the University of Technology Sydney and is a Certified Practicing Accountant (CPA). He is also currently undertaking a Masters of International and Community Development from Deakin University in Australia. Ben has travelled and worked extensively throughout Africa and has played a major role in the programs and projects developed by the Christian organization "Friends of Africa," an organization that serves disadvantaged youth in South Africa. Ben has also worked on the ground with Coptic Orphans. In 2005, he was a participant in Coptic Orphans' Serve to Learn program. Ben is a soccer nut and even more so when his beloved Aussie national team is playing.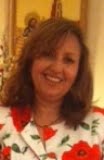 Rhonda Farag was first introduced to Coptic Orphans after attending a church presentation in Australia. Since then she has been committed to spreading the word about this organization throughout Australia. She was born and raised in Egypt and graduated from Cairo University School of Pharmacy. She moved to Australia in 1996 where she has worked as a Pharmacist. Rhonda is a  member of the Pharmaceutical Society of Australia, Pharmacy Board of Australia, and the Australian Association of Hospital Pharmacists. Rhonda and her husband live in Australia and have two beautiful daughters.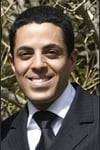 Basem Morris was born in Egypt and then moved to Australia at a young age. There, he grew up, graduated, and began working. He is a qualified actuary working as a consultant in the field of data analytics. Prior to this, while on a backpacking trip around the world, Basem passed by London, met his beautiful wife, and ended up staying there for the next 10 years. He worked in London as an independent consultant in investment banking specializing in credit risk management and held management positions in Deloitte London, where he played a major role in key engagements with major European and UK banks. From 2002 to 2004, he worked as an actuarial analyst at KPMG Australia, focusing on the Australian insurance market. Basem studied actuarial studies at the Macquarie University of Sydney, and, in 2007, qualified as a Fellow of the Institute of Actuaries Australia. Outside of work, Basem enjoys playing, watching, and talking about football (soccer).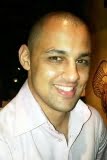 Andrew Abdalla is an independent consultant who provides strategic project, programme, and stakeholder management services for investment banking and corporate clients within the Asia/Australia region, with a principal focus on high risk mission critical engineering and technology capital projects. Prior to this, Andrew lived in London for nine years where he had similar roles as an executive director at Goldman Sachs International, in JPMorgan Chase, and in independent consulting. Andrew graduated with a double degree in electrical engineering and medical biophysics. He worked as an electrical design engineer before venturing off to London in 2004. Andrew now resides in Melbourne but spends much of time in Asia servicing his corporate clients. He also serves on the Australia board.
Advisory Board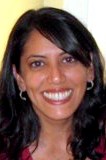 Julie Meawad began serving on the Coptic Orphans Board in 2003 first as a board member, later joining the Advisory Council in 2009. She is currently an attorney at the Board of Veterans' Appeals, a court under the umbrella of the Department of Veterans Affairs where she writes decisions for a judge concerning veterans' benefits. Julie earned a Bachelor of Science degree in International Business from the University of Maryland, College Park, and earned a Juris Doctor from the University of Maryland at Baltimore School of Law with a specialization in Health Law. During her undergraduate career she completed a semester abroad in Egypt at the American University in Cairo. While in Egypt she had the opportunity to work for the United Nations Children's Fund (UNICEF), which gave her valuable insight into the challenges that Egyptian children face. She has also spent time serving in Coptic missions in Africa supporting the church's efforts in Congo, Zambia, Kenya, and Tanzania. Julie regularly attends St. Mary's Coptic Orthodox Church where she serves as a youth ministry coordinator and has lead several mission trips. She is a proud aunt of two adorable children, Gabrielle and Mark.