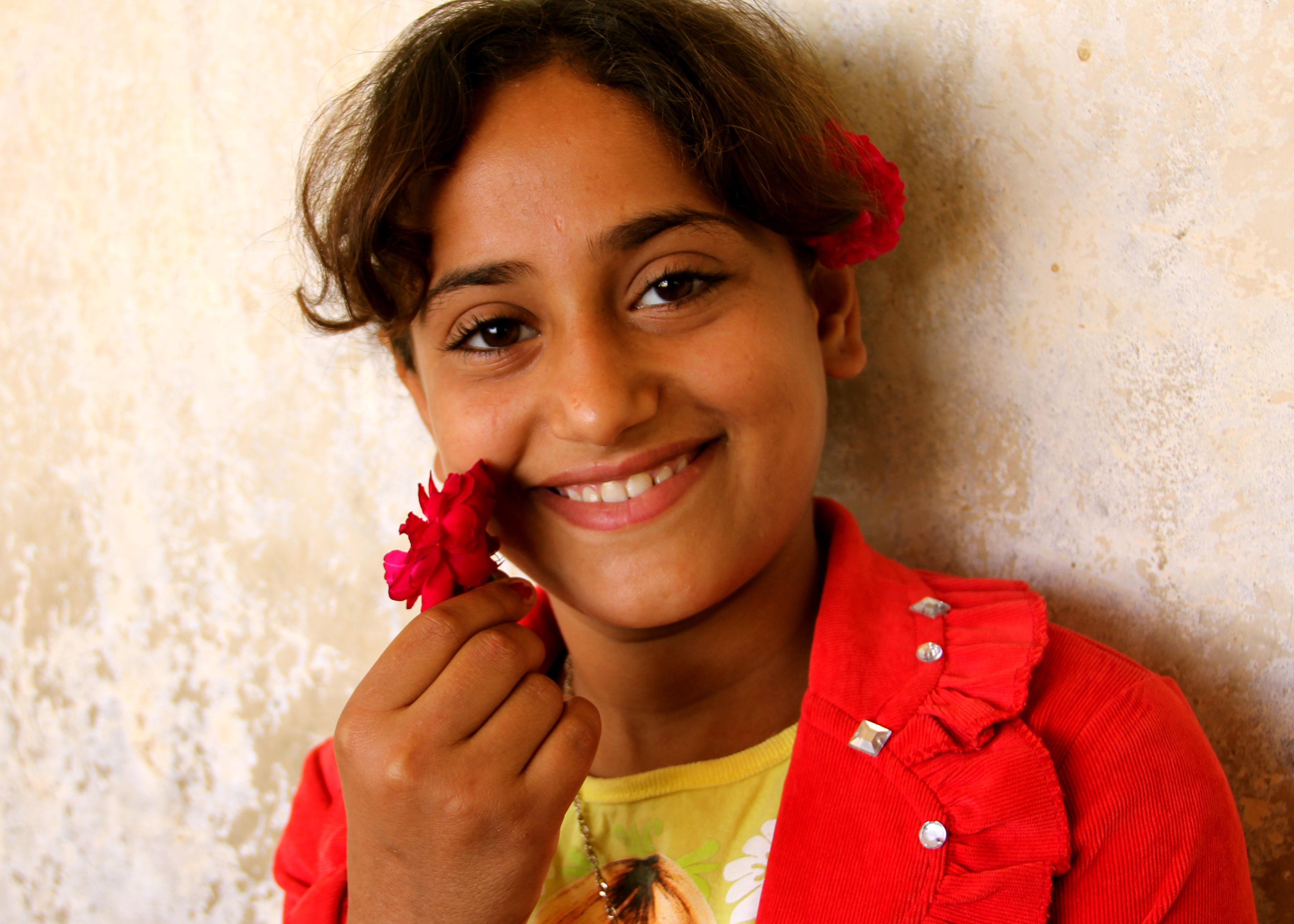 Nancy, a child participant in the Not Alone program, has always possessed a uniquely beautiful singing voice. Growing up in a rural village, however, she lacked the self-confidence to use that voice. When asked to sing a hymn in church in front of many people, she suddenly found herself gripped by fear, unable to sing. The terror of standing in front of an audience was overwhelming, and so she simply refused to sing anymore.
Volunteer Representative Fayez regularly visited the family. Using the training and support he received from the Not Alone program, he continuously encouraged and supported Nancy, focusing on boosting her self-image. He was successful in building a strong relationship with her. Nancy grew to trust Fayez, and accordingly she trusted his words about her talent.
Taking advantage of summer vacation and with Not Alone's support, Fayez came up with an idea: He took his participants to a music shop in Mallawi, a city 15 kilometers away from the village, and allowed them to choose whatever musical instrument they were ready to learn. Nancy chose the violin. She practiced playing until she mastered it, gaining more self-confidence in the process.
Through the Not Alone program and her volunteer Rep, Nancy found encouragement and value in what she was doing. After she graduated from general high school, she joined the College of Music Education at Minya University, becoming a distinguished student. Nancy's professors recognized her wonderful voice and her talent for playing the violin. They praised her, and she became well-known throughout the university.
The once-shy girl who was too afraid to sing in public then started to accept requests to sing solo Christian songs in different churches and choirs. Friends from other departments at her university invited her to participate in celebrations, and Nancy was accepted to participate and sing in the choir.
Nancy now sings Christian songs in the church in her home village and also in church meetings of her university department in Minya city. She has even recorded a song in a competition that is currently presented on social media. She no longer has any fear of expressing her God-given musical talent.
It is a blessing to witness the transformations God brings about in the lives of Not Alone participants like Nancy, and a privilege for Coptic Orphans to serve, thanks to our donors' generous support, all of the brave, talented children in the program. Please donate today to ensure these children continue to receive the tools and mentoring needed to access their many unique gifts.
Names and images have been changed to protect the privacy of the individuals.