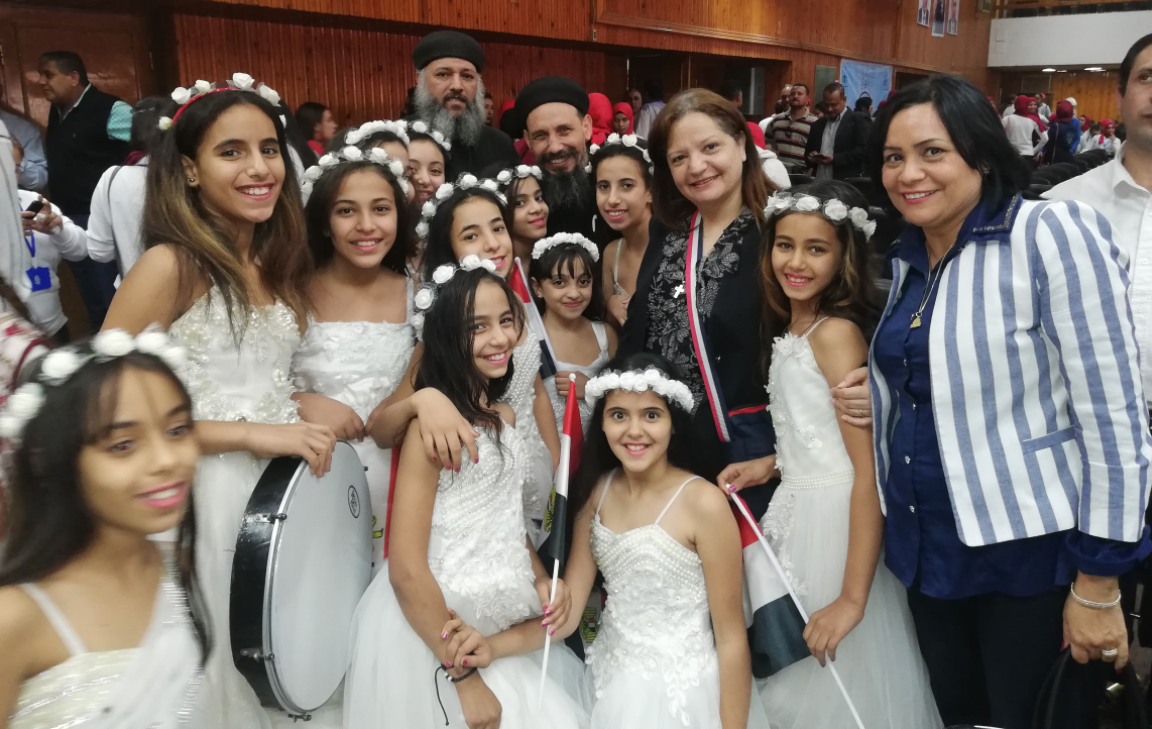 Coptic Orphans has taken an important step in launching the new cycle of the Valuable Girl Project, which was put on hold in 2020 due to COVID. A new set of Egyptian community development associations (CDAs) has been approved as partners in the project, which is now slated to run from 2021 to 2023.
The Valuable Girl Project uses education and mentoring to support girls and young women so that they can stay in school, avoid early marriage, gain dignity in the classroom and at home, and become leaders in their community. The project brings together Christians and Muslims in a safe space where everyone learns mutual respect. Young women in secondary school are trained to be "Big Sisters" and role models for their primary school "Little Sisters."
In total, 96 CDAs applied to partner with Valuable Girl across four Egyptian governorates. The list was then shortened to 58 CDAs: 17 in Qena, 18 in Assyut, 13 in Minya, and 10 in Cairo. Coptic Orphans Area Program Managers visited all shortlisted CDAs in committees of two or three.
Final selections were made by the end of November. The managers selected 20 CDAs: 6 in Qena, 6 in Assiut, 4 in Minya, and 4 in Cairo.
CDAs are local grassroots nonprofits that focus on specific areas of development within their communities, such as women's rights. Coptic Orphans provides each CDA with a grant and specialized training, and the CDA recruits the girls for all activities. The mentorship sessions and other activities are carried out at a CDA-affiliated venue, where the girls learn their skills 1-on-1 in workshops and in activities that tackle community problems.
"The Area Program Managers put each CDA through a rigorous selection process," said Valuable Girl Program Manager Michael Marcus. "We interview the board of directors at each CDA to learn about their previous experience in development and compare what they say to the application they submitted. We then evaluate their technical abilities, such as the decision-making process they follow, their ability to manage big projects and their ability to recruit the girls from our target groups. Finally, we evaluate their financial procedures to ensure their transparency and honesty handling monetary grants like the ones we give to implement the projects."
The CDA Partners for the 2021-2023 Valuable Girl Cycle
In Qena: Caritas Egypt, Al Salam Almassihi Association, Ahlbalady in Gragoss, Anamasry for Development and Training – Deshna Branch, Almahaba Coptic Christian Association in Nakada
In Assiut: Forsa Association – Sahel Selim, Young Men Muslim Association, Elraie Elsaleh Association in Meir, Amal Bokra Association in Dairout, Sawa Association for Population and Development in Abou Teeg, Agricultural Development Association in Aldweir in Sadfa
In Minya: Jesuites and Freres Association, Akoun Association, Tanweer Association, Awlad El Molook Association
In Cairo: National Association for Peace and Development, World, My Home Association, Abou Seifin Association, Zeiton's Virgin Association